CHRISTOPHER "BONG" GO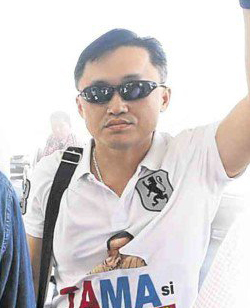 The most hands-on and visible among Duterte's aides. Some call him the "national photobomber" after always being spotted behind the mayor during interviews and sorties. A self-described all-around "utility man," Go manages the personal and political affairs of Duterte. Go is all-knowing when it comes to the mayor's schedule of meetings, speaking engagements, and interviews since all invites must pass through him first. The grandson of a close Duterte ally, Go has been with Duterte when the latter served as congressman from 1998 to 2000.
LEONCIO EVASCO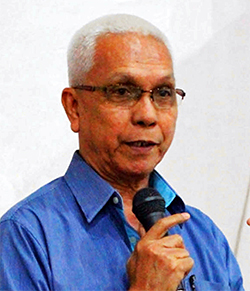 The outgoing mayor of Maribohoc town, Bohol province, was appointed as Duterte's Cabinet secretary after serving as thee Davao mayor's national campaign manager. Evasco, a former rebel priest, is a long-time chief of staff and close friend of Duterte. The two first met in Davao City when Evasco, who was at that time a New People's Army rebel, was arrested and detained. Duterte, on the other hand, was a city prosecutor. Duterte said he trusts Evasco because he is a "principled man." As campaign manager of Duterte, Evasco planned the overall strategy for the mayor's 90-day campaign.
CARLOS "SONNY" DOMINGUEZ III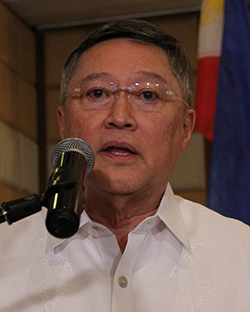 Dominguez chaired the Duterte camp's finance committee and was appointed by Duterte as secretary of the Department of Finance. Owner of the Marco Polo Hotel in Davao City, Dominguez is a former classmate and childhood friend of Duterte. He is also a former Cabinet secretary of Corazon Aquino and Fidel V. Ramos. He was also former president of Philippine Airlines and Manila Hotel.
PETER LAVIÑA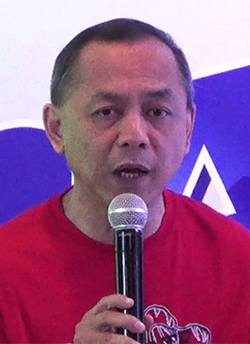 Laviña is the media head of Duterte's campaign and serves as the spokesman of the mayor. Laviña also worked with Duterte's mother, Soledad.
BUTCH RAMIREZ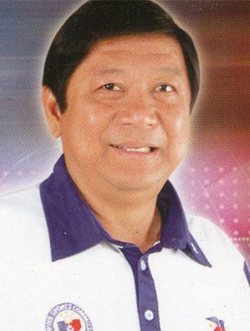 He is the advance party head of the Duterte campaign. Ramirez was former chairman of the Philippine Sports Commission and served as sports chief of the Davao City mayor. As head of the advance team, he coordinates logistics of the mayor's campaign rallies.
DANILO DAYANGHIRANG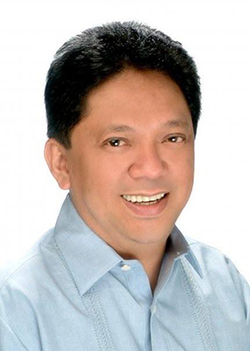 He is the man in-charge of the support groups campaigning for Duterte. His work involves coordinating with volunteers and various groups that have expressed support for the presidential bid of Duterte.
ISIDRO LAPENA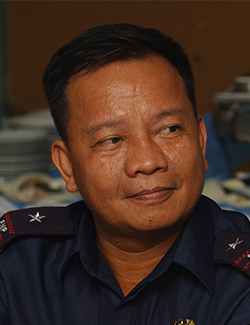 Lapena is Duterte's appointed chief of the Philippine Drug Enforcement Agency. He was a former Philippine National Police Director and head of Duterte's security team, which is composed of five former police generals close to the mayor.